Panama Jansen Bailey of Hollywood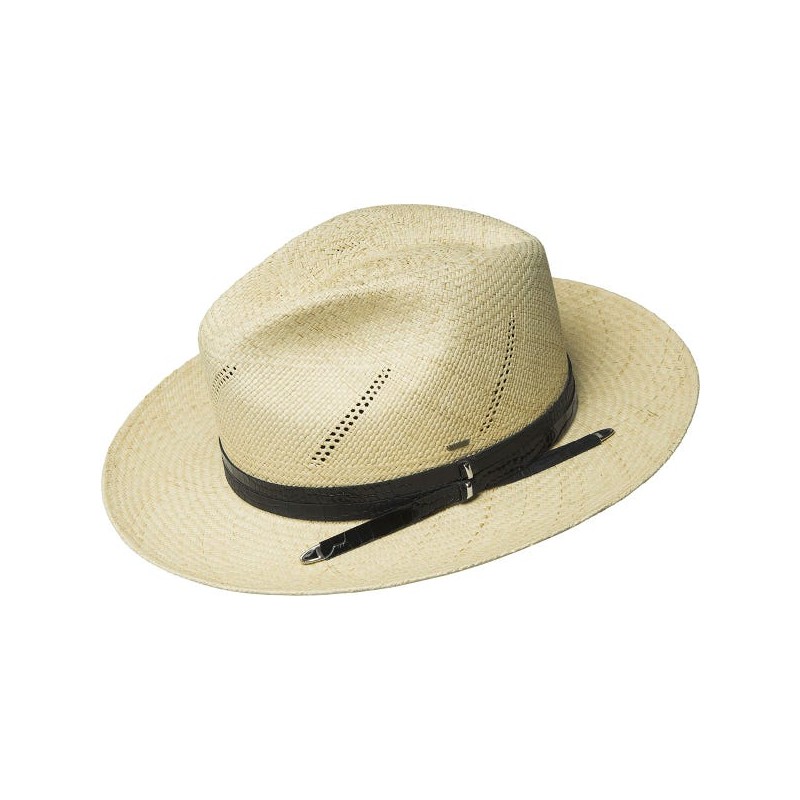  
The Jansen is a classic Genuine Panama fedora with a western inspired twist.
Featuring a unique swirling venting pattern on the crown, it is accented with a half glossy, half matte croc embossed leather band.
The hat band is wrapped around twice and finished with a crosspiece and metal trims adding to the western influenced edge.
The medium size brim will provide you with sun protection for years to come, while the fine woven sweatband will add comfort.
The Jansen is hand-woven in Ecuador and finished in the US.
Note: This hat has been treated to look aged and unique. No two hats will be exactly the same. Frays, holes and color may change over time, giving both you and your hat added charm and character.