Bonnet Paris Celine Robert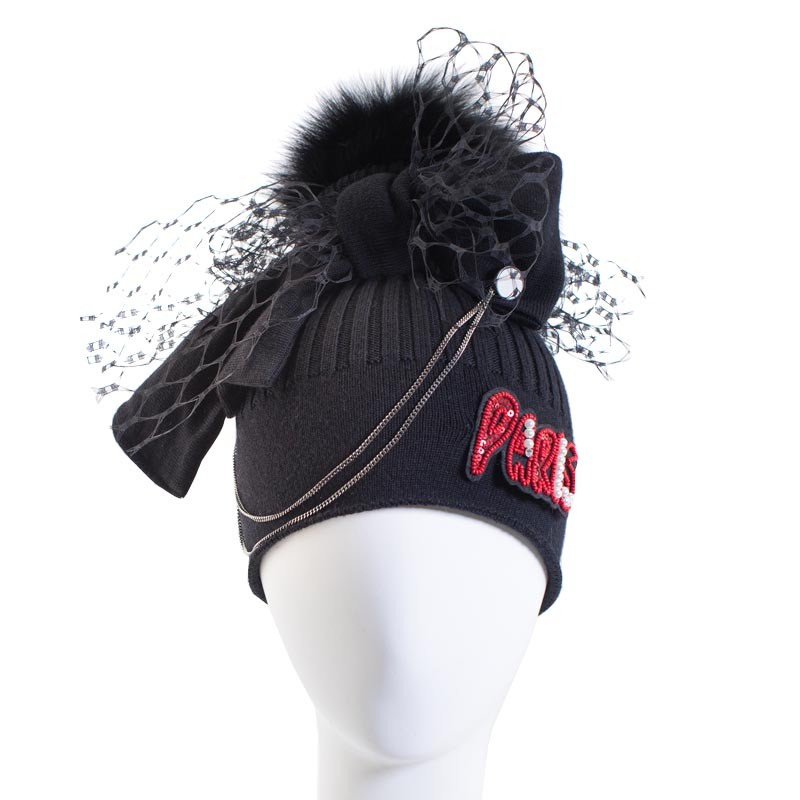  
An original pompom beanie, decorated with a black veil with a wide stitch tied at the top.
A jewel with a double chain is fixed from front to the back providing a modern and asymmetrical line.
An embroidered handwriting with pearls, naming our beautiful French capital, Paris, is sewn on the left side.
 The wool is knitted in France and treated for a very soft touch, does not sting!
70% fine merino wool, 30% polyester