"Vrai Beret Basque" by Laulhère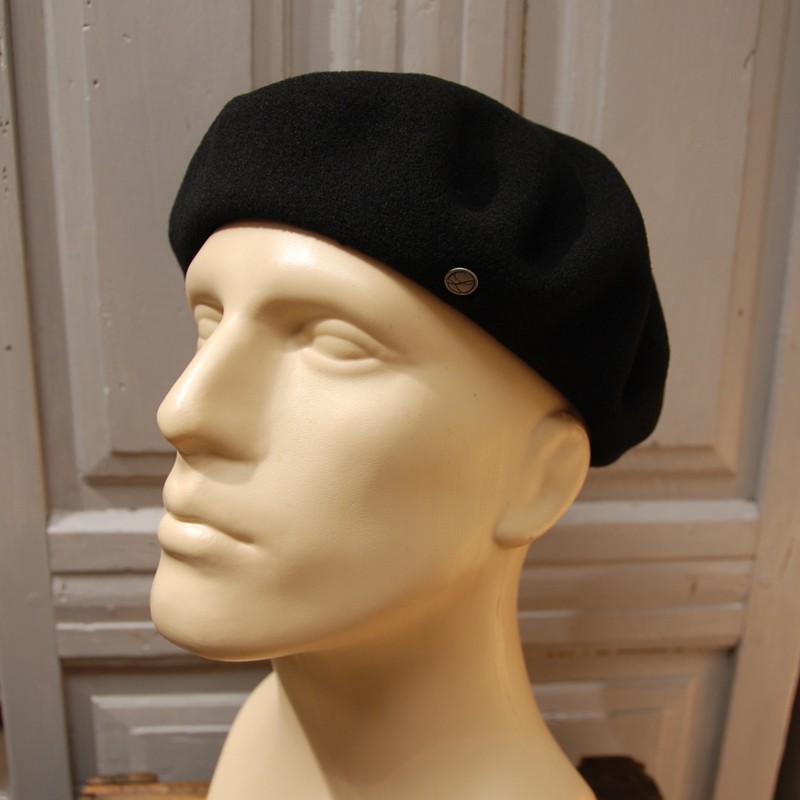  
The "Vrai" or "True" Basque beret is the authentic model originally worn by shepherds needing sturdy protection from the elements as they tended their flocks on the steep mountainsides of the Basque Country in southwestern France.
Lauhère has meticulously and lovingly maintained the tradition of the firm's ancestors with this rugged yet soft and comfortable hat, including the distinctive little "cabillou" tail tag on the top.
The rim is edged in imitation leather, with a cotton liner inside bearing the lovely label embroidered with the Lauhère coat of arms.
The 100% black French merinos wool offers excellent resistance to rain and snow and keeps you warm in cold weather, without retaining moisture or odors.
Made in France, bien sur, and in Basque Country at that, in Lauhère's workshops in Oloro-Sainte-Marie.