"Omaha" Rain Hat by Lilik et Framboise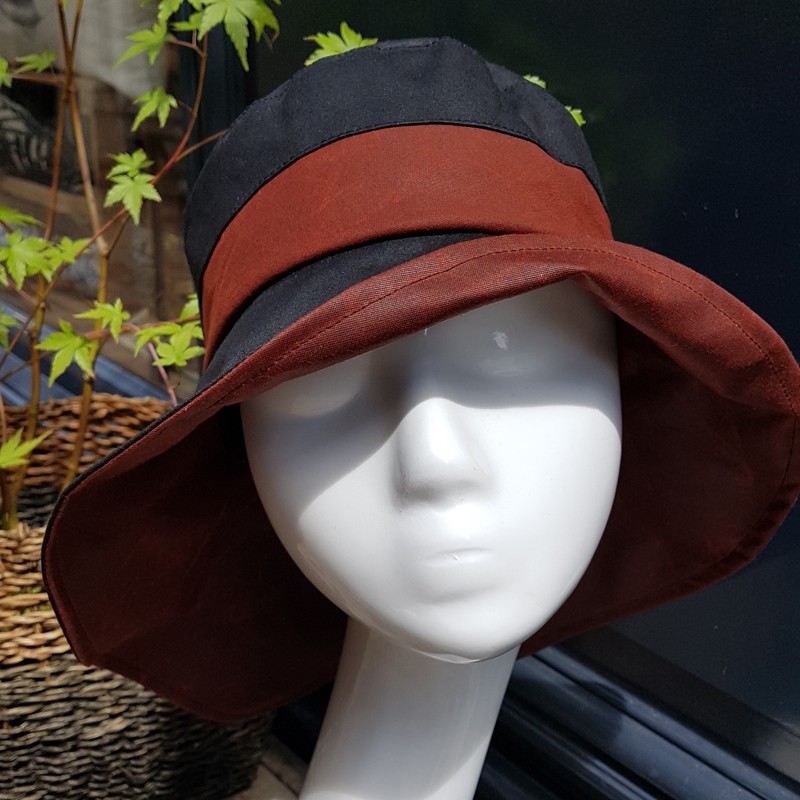  
Lilik et Framboise rain hats are made in Normandy to your measurements.

The Omaha model has a long visor on the back to protect the neck and is named after Omaha Beach, one of the five sites of the June 6th, 1944 D-Day landings, close to Bayeux where this hat will be hand-made for you.

Made of wax cotton, with soft cotton liner.

Black with rust band and visor underside.
Note: Never wash the hat otherwise it will no longer be waterproof!

* This hat is made to order. Please allow 5 to 7 days before item is shipped. *